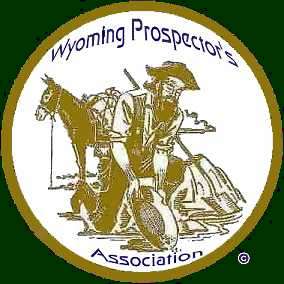 WYOMING PROSPECTORS ASSOCIATION
Home - News - Outings - Meetings - Join - Members Only
Wyoming Prospectors Association
P.O. Box 1269
Riverton, Wyoming 82501


Minutes for meeting held on March 14, 2015

Officers

Present

Absent

Officers

Present

Absent

President Karen Schroeder

X

Treasurer Deb Palmer

X

V. Pres. Janiece Robinson

X

Immediate Past Pres.
Jim Brines

X

Secretary Joyce Raymond

X
Meeting called to Order at 12:55 P.M. with 31 members and one guest present.
Introduction of members.
Minutes of the last meeting were read and approved as read.
A Thank You letter from P.L.P. was read.
Geodek has sold and is now Geo Mountain Treasure. Geodek was the supplier for the gold ore (sand and gold) bags we sell and have for our raffles. Geo Mountain Treasure has increased the cost per bag.
The Treasurers Report was read and approved.
Joyce Raymond reported that the Web Master has a program to send messages about meetings by phone, email and text.
Annual Outing was discussed. We need volunteers to help setting up on Friday and taking down the tents and cleanup on Sunday plus other help during the outing.
Following a lengthy discussion, Glenn Lansberry made a motion to spend up to $2000.00 on an item or items for the fundraiser Raffle. Seconded by Jo Atkinson and the motion carried.
The Day in the Park was discussed. Without having a date for the event, it was tabled until the April meeting.
Randy Hutchison made a motion to have the April meeting at the Miners Grubstake in Atlantic City at 10:00 A.M. with an alternative location being the Church of Christ on Gas Hills Rd. Seconded by Jim Harden, motion carried.
Meeting adjourned at 1:55P.M.
Joyce Raymond Secretary
50-50 winner was Joe Stewart. Door Prize winner was Karen Schroeder
Next Meeting April 11, 2015
At Miners Grubstake in Atlantic City
Time 10:00 A.M.
If the roads are closed the meeting will be at The Church of Christ, #39 Gas Hills Rd.
at Riverton at 10:00 A.M.
PS-If you were not at the meeting or did not put your information on the 2nd Sign In form that was sent around, and you want to receive notification of meeting changes or other messages you will have to contact Keith Blair yourself and give him the contact information. Phone number for voice message, cell phone number and carrier name for text or voice message, Email address for Email notices. Send to kblair@wyoming.com or
Call or txt to 307-330-8871.



Home - News - Outings - Meetings - Join - Members Only